Regular price
$29.99 USD
Sale price
$22.99 USD
Unit price
per
Sale
Sold out
Try Risk Free

30 Days Returns - if you don't like it for any reason then you can return it and get a refund.

Money Back Guarantee - a happy customer, a happy bottom line.

Safe Payments - we accept PayPal, Amex, Visa, MasterCard, Shop Pay
Shipping Info

Ships from:

USA warehouse (California)

UK warehouse (WS11 1SL)

AU warehouse (VIC 3175)

------

Delivery in 3-5 days.

Tracking is provided.
300% or 3.0x Magnification
Distortion-Free Acrylic Lens
.
Are you tired of Straining your Eyes and Squinting to see intricate details?
Look no further than our cutting-edge magnifying glass with 300% magnification power and 21 bright LED lights. With its hands-free design, you can now work for extended periods without the discomfort of holding a magnifier.

The crystal clear acrylic lens ensures distortion-free viewing, providing a sharp and precise image of the object under scrutiny. The 21 bright LED lights offer uniform illumination, reducing eye strain and enabling you to work in dimly lit environments.

From jewelry making to electronic repairs, this magnifying glass is your ultimate companion, allowing you to tackle any close-up project effortlessly. Boost your efficiency, accuracy, and overall productivity with our game-changing magnifying glass.
Recommended for:

Reading small print
Jewelry making
Painting nails
Soldering
Looking at coins and stamps
Macular degeneration     
View full details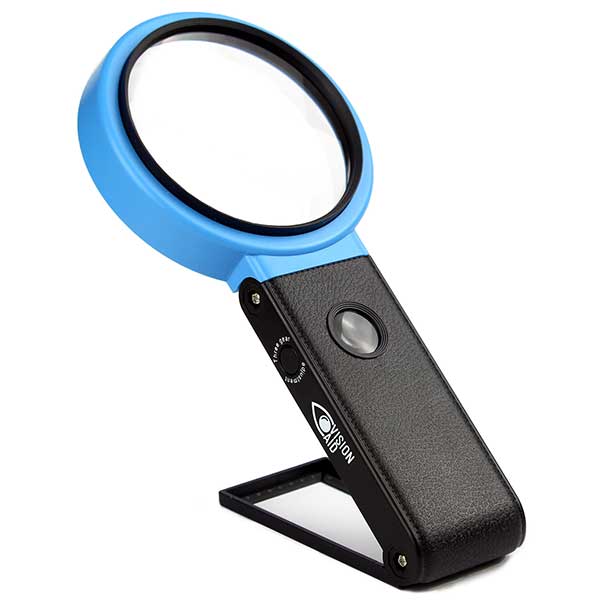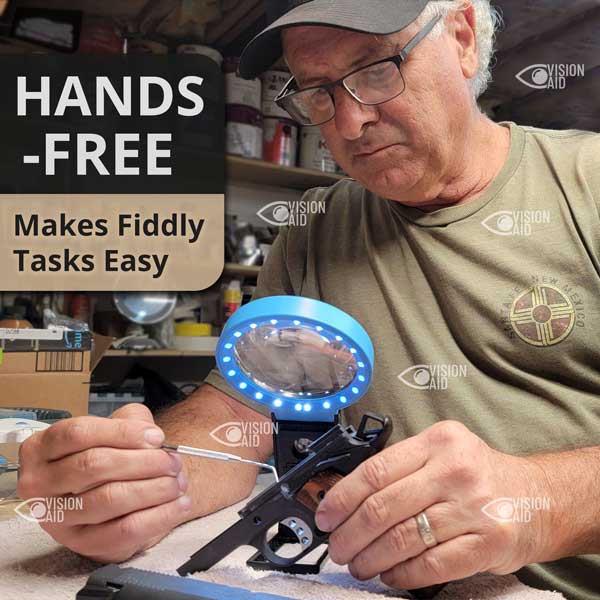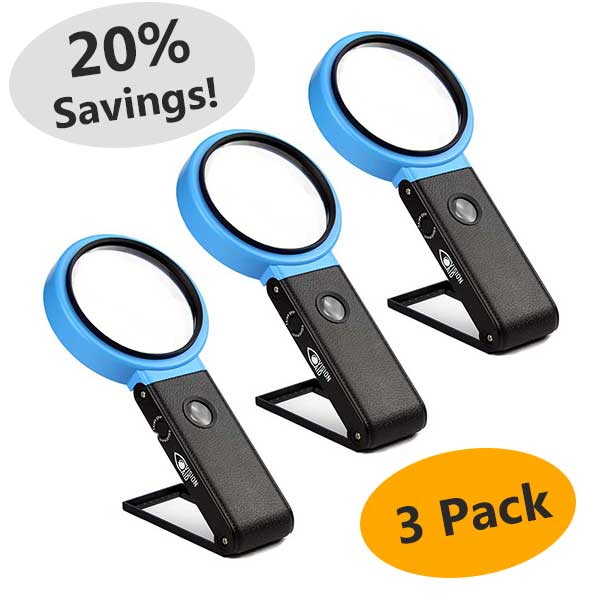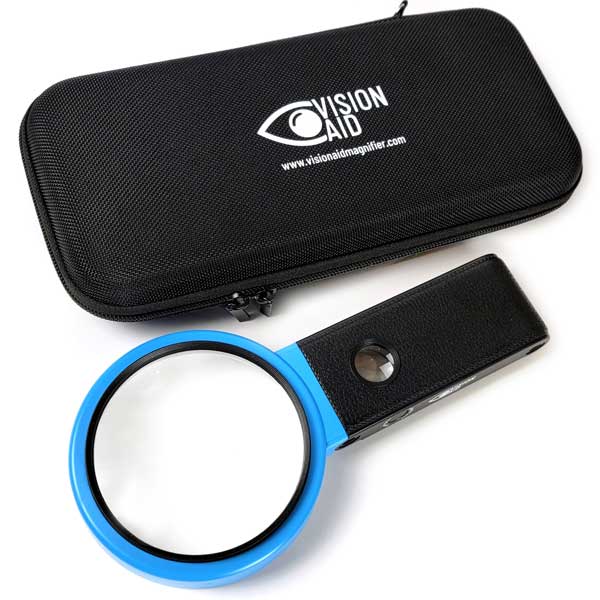 Frequently Asked Questions
Where Does It Ship From?

We have over 30 warehouses across the United States to ensure fast delivery for our customers.
Your order will ship from the warehouse closest to the Shipping Address you indicate during your purchase.
Delivery usually takes 3-5 days. Tracking is provided.
Can I Return It?

We have 30 days returns policy. Your 30 days clock starts from the day you receive your order.
Buyer pays for the return shipping fee. No restocking fees.
How is the LED Light Powered?

Powered by 3 AAA batteries. Not included in the set.
USB cord. included in the set. only works when plugged into the power outlet. Does not have a built-in battery.
What Payment Options Are Available?

PayPal
Visa
Mastercard
Amex
Shop Pay (interest-free installment payments for big amounts over 50 usd)
Need help? Message us now!